Ashley Ware-Lane
18 August 1961 to 27 June 2018
Gone too soon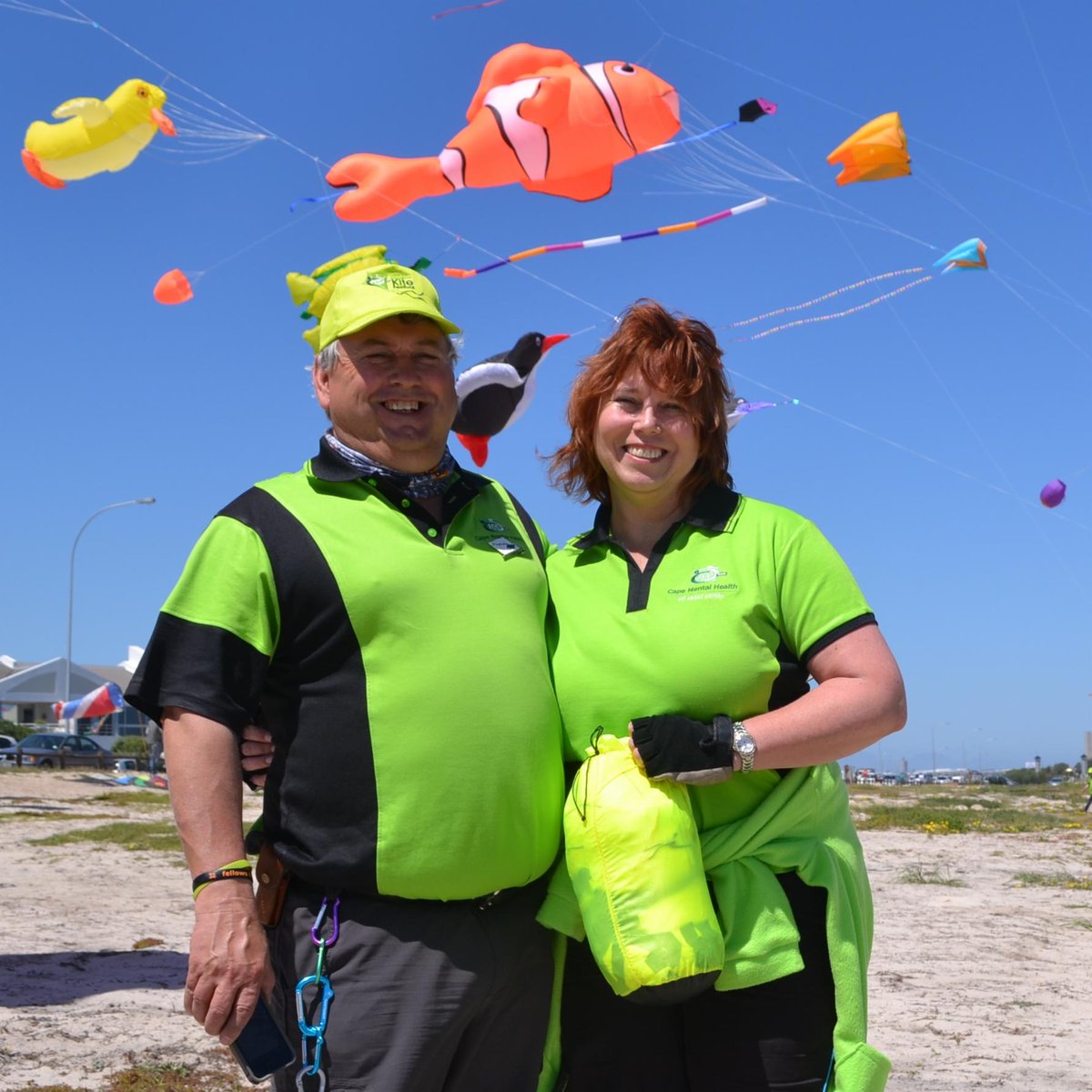 Ashley Edward Peter Ware-Lane was born on the 18 August 1961 and went home too soon on 27 June 2018. We at Cape Mental Health commemorate one of the gems in God's crown who lived a life filled with love, a warm and wonderful soul. A man who had depths and sincerity – a man with integrity.
He shared his life so beautifully and generously with us. Our minds are too small to understand why death stole away a star so bright. Our hearts are large with grief and shock.
Ashley's commitment to Cape Mental Health was invaluable. He was exceptional as the Kiting Advisor on the Cape Town International Kite Festival Organising Committee since 2011 and a proud Mental Health Ambassador since 2016. He was an extraordinary man, husband, father, and friend to many, and most of all ours to claim.
Ashley welcomed our international and local kiters to Cape Town with grace and calmness - embracing this role with his special touch. Ashley loved and enjoyed the event, from the planning to the actual festival weekend. He mingled and hosted the kiters, lending a hand where needed. No wind seemed too hard for him – he always had a plan. He also created and flew beautiful kites and made it seem so easy. Nothing seemed insurmountable, particularly with his precious wife Mari at his side.
The amazing moments shared with Ashley have become the memories we will cling to most. He will be with us always, hovering and whispering in the wind.
I believe that at every kite festival Ashley's great soul will bring us together again and again. I hope when the winds are tough we will embrace it with the same calmness he exuded.
Ashley, you are gone too soon. In the arms of the angels may you find peace and comfort.
Our sincerest condolences are with Ashley's wife Mari, his beloved children Bradley and Celine and the many people around the world who miss him, as we do.
Now you can fly, now you can soar (just like the kites you adored)
So high above this world where troubles are no more
The time has come to say goodbye
And let your soul go to heaven on the wings of a butterfly
Inspired by Jimmy Scott's Wings of a Butterfly
Ingrid Daniels, Director of Cape Mental Health
10 July 2017
[ Posted 23 July 2018 ]