Fountain House Arts and Craft Exhibition 2015
Fountain House (South Africa) hosted its annual "Off the Wall" Art and Crafts Exhibition at St George's Grammar School on 10 December 2015. On display was a variety of arts and crafts, drawing, paintings, jewellery and design that reflected the ability of mental health care service-users, as well as their journey on the path to health and wellness, emotional reparation, recovery and, ultimately, transformation.
The success of this annual event can be ascribed to the talent of the artists and crafters, the passion of Fountain House staff for psychosocial rehabilitation and social inclusion of persons with psychiatric disability, the generosity of event participants, and the support of the National Lotteries Commission and other donors. The National Lotteries Commission (NLC) allocated R102 122 for the art exhibition and for the production of a Centenary Birthday Calendar celebrating Cape Mental Health's Centenary in providing mental health services in the greater Cape Town area.
The exhibition provides an opportunity for artists and crafters with psychiatric disabilities to showcase their work. In doing so, we hope to create awareness about psychiatric disabilities and mental health issues which plague our society but are kept hidden due to stigma and negative stereotyping.
Artist Makho Sojola explains that he was referred to Fountain House in 1985 and became a member. "The computer classes and life skills programme offered at Fountain House made me aware of the world around me. They also taught me the importance of medication and my health improved a lot. I am involved in the annual Art Exhibition while focusing on selling my art at various markets during the day."
This year our artists included: Elizabeth Wood, Louise Bowley, Makho Sajola, Michael Terblanche, Michael Hattingh, Alex Smith, David Piennar, Richard Lawrence and Mathew Govender, while our crafters included Molly Message, Karen Oberholster, Grant Koopman and Wayne Gurwitz. " They all share an appreciation of life and the way in which art and craftwork provide an innovative outlet for self-expression and an opportunity for skills development and economic resilience," says René Minnies, Fountain House Manager.
A raffle draw at the event served as an income generator for our organisation. Among the gifts which were raffled were Spur Vouchers, a Peninsula Beverage Co. hamper, a cooler bag from ePerfect Solutions, and wonderful Ina Paarman Chutney Hampers. We would like to thank all our donors for sponsoring these items.
The National Lotteries Commission played its part in enabling the project to make a difference in the lives of vulnerable persons, and improve the sustainability of Fountain House SA, the beneficiary project. This is the first grant that Cape Mental Health has secured from the NLC's Arts Culture and National Heritage Sector – in previous years Cape Mental Health has also benefited from Lottery funding distributed to registered and qualifying non-profit organisations in the fields of Charity and Sport and Recreation. (The NLC relies on funds from the proceeds of the National Lottery, guided by the Lotteries Act and regulations, so it's the support of members of the public that remains so vital).
Our donors play a significant role in our exhibition as they help lessen the costs for the organisation. Special mention must be made of Stephen Derek Moyce Senior as well as a huge thank you to our loyal German Donor: Reinhard Schezh from the Schzech Foundation for his monetary contribution. Mention must be made of Michael Terblanche who significantly contributed to the planning of the exhibition as well as the hanging of all the artwork. The turn- out this year was incredible and we would like to thank everyone for coming and supporting the event.
We greatly appreciate any and all efforts which helped make this event possible and hope that the next exhibition will enjoy greater success and value within the mental health and art world alike.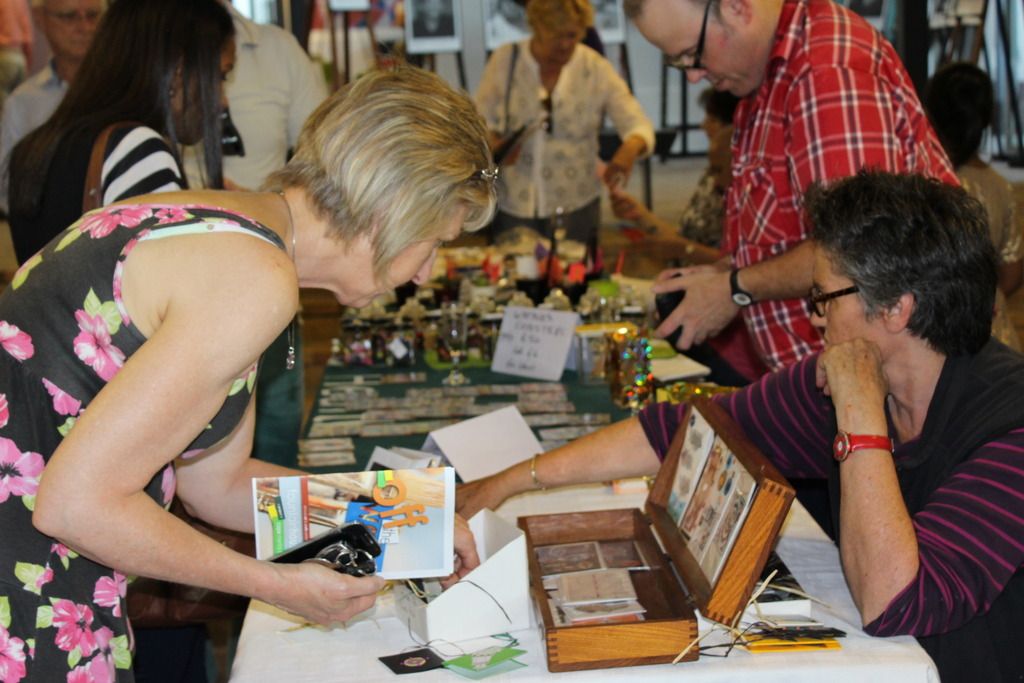 [ Posted 24 February 2016 ]